About Turf Works
continued from home page...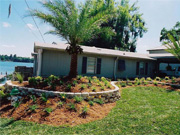 Lawn Maintenance or Lawn Care Either Term Will Do. We can custom tailor a lawn maintenance / lawn care package just for you or you can opt to go with one of our lawn maintenance / lawn care plans we have already put together. Attention to detail is stressed at Turf Works because "anyone can do a bad job."
Lawn Fertilization. Insect control and fungicide applications are all options that our lawn care / lawn maintenance customers can opt to have us do for them as part of our lawn maintenance / lawn care plan or you can still receive lawn maintenance / lawn care from us and use some one else for that service.
Irrigation system installation.  As part of Turf Works commitment to quality landscapes, & quality lawn care it would be irresponsible of us not to offer this service to our customers. The heat and sometimes long periods of dry weather require that both new and mature landscapes get watered with regularity. Turf Works will design a irrigation system to properly water your new or pre existing landscape. If you are a lawn maintenance / lawn care customer and a crew member breaks a irrigation head during service we will repair the break at our expense.
Jacksonville, Florida's first choice for landscape and lawn care needs.